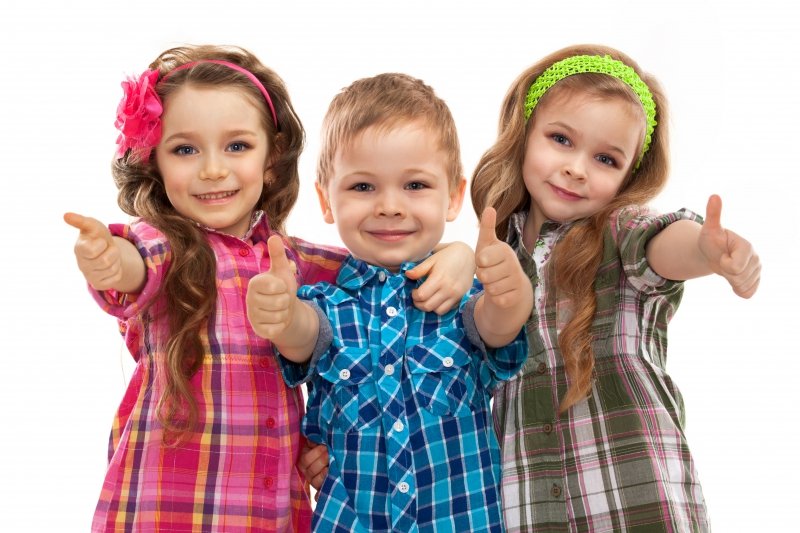 We love to see kids! We make every effort to ensure that your child's visits to the family dentist are enjoyable, relaxing, and stress-free. We do this by using simple, pleasant words to describe each treatment such as teeth cleaning. It is our goal to make the entire family feel comfortable and relaxed from the moment they arrive at our family dentist's office to when they stop out of our office.
CHILDREN'S FIRST VISIT TO THE DENTIST SHOULD BE BY THEIR FIRST BIRTHDAY
Both the Ontario Dental Association and the Academy of Pediatric Dentistry recommend that children should visit the family dentist by their first birthday. At Coventry Dental Care, we truly believe in this recommendation. At the first visit, we aim to get the child comfortable with sitting in the chair and performing a simple pediatric dentistry examination. We sometimes demonstrate what we are going to be doing on a toy, and also let the child be actively involved in the appointment. If the child feels relaxed enough, we may polish their teeth. We will also review diet practices with parents, as well as demonstrate proper brushing and flossing technique. Our goal is to start a lifelong path to optimal oral health.
CHILDREN'S DENTAL TREATMENT (INCLUDING SEDATION OPTIONS)
Our focus is on prevention through regular check up visits. However, if the child needs dental treatment we try to address any issues as quickly as possible. Cavities in baby teeth can progress rapidly, potentially leading to infection and pain. Early childhood caries is the most common childhood disease and can result in serious consequences for the rest of the child's life.
Most children will benefit from laughing gas, to help them have a positive dental experience during their treatment appointment. Laughing gas makes children relaxed and lose track of time. Most children will report being "happy" thus making it unlikely they will be worried about "chasing the sugar bugs."
In some cases, if there is an extensive dental treatment to be completed or the child is very young, we may recommend sleep dentistry (general anesthesia). This will allow us to complete the entire treatment plan in one visit, and avoid unnecessary stress for the child. The goal is to get them healthy and back on track without delay.
If you're interested in learning more about kids dentistry or talking to a family dentist, then contact us.