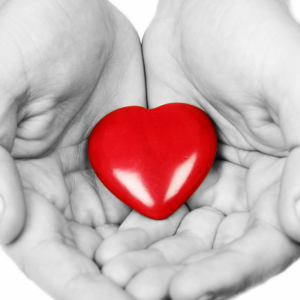 Dental emergencies can occur at any time, which is why we are available when you need us. With a dental emergency, it is important to get treatment as soon as possible. At Coventry Dental Care, our goal is to help you restore your oral health quickly, so you can get back to your regular routine. Often these are problems such as pain, swelling, or an esthetic concern. Whatever the emergency may be, we will do our best to make you comfortable and to deal with it in a thorough and timely manner.
We will begin the appointment by reviewing your medical history to ensure there are no outside factors influencing your oral health. From there, we will discuss the nature of your emergency and perform a comfortable examination. If needed, a radiograph (X-ray) may be recommended to identify the problem.
We will carefully discuss any findings with you, present options, and together we will decide on the best course of action. When possible, emergency treatment will be provided the same day. If you are nervous about dental treatment, be assured that we offer sedation options such as nitrous oxide (laughing gas) to make you comfortable. *please note that emergency dental services are only provided to regular patients of the practice
COMMON DENTAL EMERGENCIES AND HOW TO HANDLE THEM:
If you find your tooth is suddenly bothering you, make sure you call us to make arrangements to be seen as quickly as possible. A toothache can be a clue to a serious underlying issue. Holding an ice pack against your face near the spot of the sore tooth may also help, but avoid hot temperatures as this may make things worse.
LOST FILLING OR CHIPPED TOOTH
If you feel a hole in your tooth or notice a broken piece, we need to assess the situation promptly. If left untreated, the area may collect food and debris, which can cause a further breakdown. This can result in more extensive treatment if not dealt with quickly. Eat soft foods and try chewing on the opposite side until the tooth is fixed.
Most of the time we can place a simple restoration ("filling") to stop further breakdown. In some cases, the fracture is more serious, and a crown ("cap") or root canal therapy may be needed to save the tooth. Unfortunately, not all teeth can be saved, and at times the removal of the tooth may be the best option to get you out of discomfort.
Dental traumas or accidents can occur when least expected. If a tooth has been knocked out of the mouth, store it in milk and don't touch the root (bottom part) until we can see you. We may be able to replace the tooth in its original position. This depends on the time the tooth has been out of the mouth, so the sooner you see us the better, ideally within the hour.
BADLY BITTEN LIP OR TONGUE
Check to see if there is bleeding and if so, place pressure with a clean cloth on the part that is bleeding. If the bleeding does not stop or causes a mouthful of blood, go to the nearest Emergency Department at a hospital right away. Otherwise, call us to assess the area.
SOMETHING STUCK BETWEEN TEETH
If you feel pressure or something stuck between teeth, you can try using dental floss to gently and carefully remove the object. Never poke the area with anything sharp or pointy. This can cause damage to the tooth surface or gums. If you cannot get the object out, please come to our office to have the area assessed.
For any more questions or concerns about emergency dental work, contact our family dentist.